Telephone: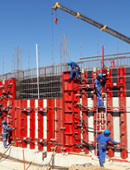 +2751 431 8028
Fax-2-Email:
086 636 8155
E-mail:
bfn@tlsengineers.co.za
Website:
www.tlsengineers.co.za
T-card:
www.tlsbfn.tcard.mobi

Click the button below to save this Tcard information into your mobile device!

Branches:
Click the buttons below to view branch Tcards..

Postal Address:
P.O.Box 2409, Bloemfontein, 9300

Office Address:
2 Lugano Jan Marx Street, Wild Olive Estate, Bloemfomtein, Free State, South Africa

Google Map:
Scan the QRcode below to view this Tcard!